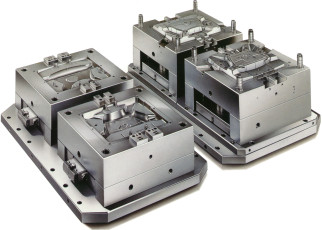 Two-component-spray-tools for airbags - just one example for our design and manufacturing.

Starting with compression moulds for electrotechnical porcelain more than 50 years ago, today we are specialised in the manufacturing of highly precise injection moulds for thermoplasts.

Today a wide range of customers from all different industrial branches use Hochstadter Formenbau - moulds for the production of ultra-modern plastic products.

Our experience and the use of modern state-of-the-art-technology applied to engineering and manufacturing guarantee a consistent level of quality.